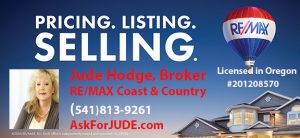 Listing your home is serious business!
My background is marketing and I am very serious about marketing your home to get it SOLD!  Sit down with me for a few minutes and lets evaluate the value of your home.  Let's look at the current market price through comparables and see if now is the right time for you to list your home.
Our selling season does not end in this area.  The majority of my clients have been over the age of 51 and retiring.  Many were here for the busy season and went home without buying anything!!  Our market has been so lean with listings that several of my clients check in with me weekly to see if there is anything new on the market. Everyday is a good day to get your home listed.  Call me for a no obligation valuation of your home.  It will be quick and painless I promise!!
Please click here fill out this quick form
One of hundreds of reasons to use a realtor:
"Not advertising is like winking in the dark…Nobody knows"!