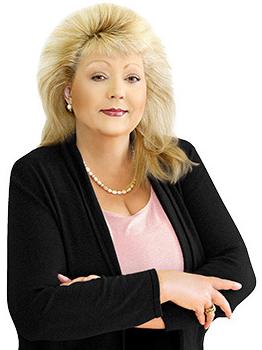 Jude Hodge
BROKER/REALTOR
Top Performing Agent
RE/MAX Coast and Country
RE/MAX Coast And Country
703 Chetco Avenue
Brookings, Oregon 97415
Brookings Harbor Resident for 27 plus years
I am an accomplished Internet Network Marketer and have been marketing online for more than 25 years.
I have been published in Networking Times, Cutting Edge Media, Home Business Connection, Youngevity's Magazine, Money Makers Monthly, Networker's Advantage and is a contributing author in "Build it Big," a book published by Dearborn Publishing for Direct Selling Women's Alliance.
Published in the August 2007 issue of Entrepreneur Magazine. as an eBay Entrepreneur.
Platinum Power seller on eBay for 6 years and an eBay Education Specialist.
2014 Executive Award
2015 - 2016 Platinum Award
2017 Chairman's Award
2017 Hall of Fame Award
2017-2018 Readers Choice Award for Best Local Realtor
2017 Featured in Top Agent Magazine
2018 Real Trends Best #23 in the State of Oregon
2018 Top Ten in State of Oregon RE/MAX Highest Commissions
SELLING?
I offer cutting edge technology and marketing for every listing, it doesn't matter if it's a mobile or a mansion I appreciate every listing and go above and beyond for my sellers.
"Not advertising is like winking in the dark, nobody knows".
BUYING?
Let me take you on a no obligation buyers tour of our area. It's important you know all you can about the area you're buying in. Let's find the area you love and then a move in ready home, a fixer or the perfect spot to build on.
Call me 24/7.
(541)813-9261
Highly likely to recommend
2021-12-11 - garyadkins properties
97977 Hazy Ln Brookings, OR 97415
Jude Hodge of all the realtors that I have worked with over the years has the most expertise and knowledge of any other realtor. She will also hang in there to make sure things get done and done right to everyone's satisfaction!
Highly likely to recommend
2021-10-04 - user9892801
503 Rosichelli Dr, Brookings, OR 97415
When I decided to list my home for sale I KNEW I would contact Jude before anyone. That was the best decision I've ever made. As a first time home seller I was nervous and unsure of how and where to start.. Jude walked me through every detail you can imagine. She listed my home and had a 30 day cash close offer 2 days later. Phew! That was quick! She treated me like an old friend. She made me feel completely comfortable knowing I had her on my side. She was kind, attentive, thorough and all of the above. In less words than deserved, she was AMAZING. I was treated as a person and she even took the time to give me some well needed advice above and beyond the sale. Jude was a blessing in my life in more ways than just selling my home. Hands down the BEST experience I could have asked for. I highly recommend calling Jude. She is highly intelligent and knowledgeable in her industry. Thank you thank you Jude!
Highly likely to recommend
2023-07-26 - Dmiller2063
2600 15th St North Bend, OR 97459
Jude is the BEST of the best! You will not find a more dedicated agent to guide you through your real estate transaction. We have bought and sold many homes over the years and Jude has been involved in several of them. We will always involve her in any Oregon real estate adventure that we explore. We love working with her. She is professional, hardworking, knowledgeable, honest, and helpful, and she always has your best interest in mind. We love Jude!
Highly likely to recommend
2022-10-22 - chanayhumphrey
335 Mill Beach Rd Brookings, OR 97415
Jude is the best of the best. I've worked with her through multiple transactions and its such a great experience every time. She's kind, honest, responsive and very caring. She loves being a real estate agent but most of all she loves making people happy. Whether you're buying or selling a home she's always looking out for your best interest. She's one of a kind and a true gem. She will get the job done and go above and beyond for you. If you're looking for a real estate agent I highly recommend Jude!
Highly likely to recommend
2023-07-26 - gmcfh5ftmk
607 Chetco Ave Brookings, OR 97415
Jude is a hard worker. She is professional, prompt, precise and persistent. She listed my office/apartment building on July 1st and we closed on July 18th for a higher price than I had anticipated. Her sales record speaks for itself. I am sure there are many good realtors in our area, but I can't think of a reason while I would call anyone else for help in the future.
Highly likely to recommend
2022-03-14 - dcjwatson
7005 Vista Ct Brookings, OR 97415
Jude is the most over-the-top, professional, knowledgeable, skilled, idealistic realtor anybody could ever ask for. She knows the industry inside and out plus some. I would never hesitate to look any further than Jude Hodge for all of your real estate needs no matter where you live actually she will do the research and put the time in needed.
Highly likely to recommend
2023-08-02 - eduardol16
16883 Marine Dr Brookings, OR 97415
If you want the very best look no further! I started interviewing realtors while I was still renovating my house about a year before completion I know through experience that having the right realtor is a huge factor especially in todays economy. I was also looking for advice on what buyers in my price range were looking for as well as finishing ideas. She came to my property multiple times gave me great advice and never made me feel pressured I can't be happier with my decision. She is one of the most genuinely good people I have ever met she really cares about what she's doing is extremely knowledgeable in all aspect's of Real Estate and she shoots strait. I not only found an exceptional realtor I feel blessed to have found a friend.
Highly likely to recommend
2022-10-13 - davidbrocksmith
628 20th St Port Orford, OR 97465
Jude was amazing! She was very attentive and knowledgeable. Her communication was incredible and she was available anytime we needed her for more information. I highly recommend and will use her services in the future.
Highly likely to recommend
2023-01-04 - jmac1048
7172 Vista Ridge Dr Brookings, OR 97415
Jude is an amazing and competent agent. You could write a novel about how well Jude marketed and sold our home. She was proactive and diligent in her approach to marketing our home. Her communications with us were prompt, thorough, and detailed. Jude never missed a beat. We placed our home on the market during a very slow period for selling. This did not hamper Jude in any shape or form. Jude kept at it and got us a buyer. Her suggestions for staging and showing the home were always appreciated and spot on. Jude is the agent you want for Brookings and the other areas she covers.
Highly likely to recommend
2023-01-09 - kurtrkessler
Many properties including homes, land, commercial, apartments, duplexes, triplexes, and condos Brook
Jude has been our realtor and friend for many years and has processed many sales for us of homes, land, condos, apartments, and commercial buildings. She is extremely honest, fair, experienced, knowledgeable, wise, kind, sincere, fun, and a great sense of humor. Credit also goes to her amazing partner/husband Dave. Those two are the best possible couple to handle transactions, multitask, go beyond their scope of duty, and capable of handling difficult situations with grace and grit. We consider them our very dear friends and very highly recommend them for all your real estate needs. Kurt n Kathryn Kessler